General Information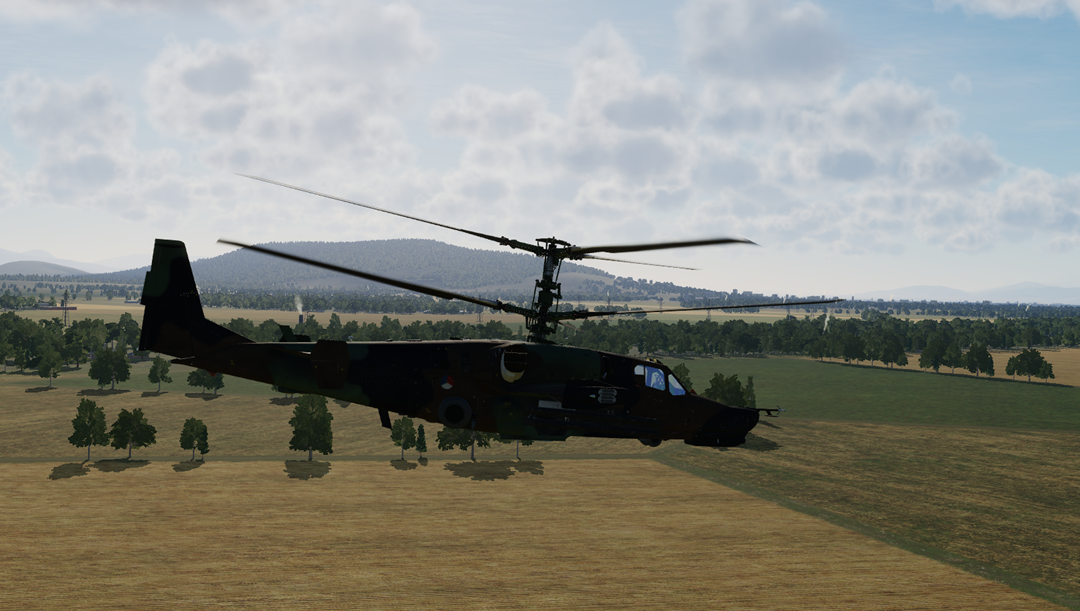 In late 2008, Eagle Dynamics released the first part of the DCS series: DCS: Black Shark. This was by far the best simulated helicopter for a home simulator. This makes the Ka-50 the oldest fully-fledged module for DCS World even before the A-10C and remains a milestone to this day. Originally designed as a standalone simulation, it was updated to the BS2 (Black Shark 2) version and was followed by a graphical revision and the introduction of further functions to increase the system depth. Parallel to this, the Ka-50 Black Shark was integrated into the newly created DCS World environment to create a common game world with the A-10C.

Eagle Dynamics has created a first-class simulation with the Ka-50 Black Shark, which is useful and applicable in almost every conceivable situation of a virtual battlefield. Many who have been a little bit involved with DCS recommend both the Ka-50 and the A-10C as the two optimal modules because of their versatility. The helicopter has excellent utility on the battle field and is a mature, bug-free and well documented module. It offers a lot to learn and "study". It's not easy to get started, but once the basic control become natural, it's a real pleasure to fly the Ka-50 into combat.

Dodging enemy fire, taking targets out from cover or clearing up the battlefield is great fun, but being able to transmit target data directly to a wingman and to proceed tactically in a team is the  strength of this module. On the return easily transport an underslung load on the strop and then refuel and rearm ammunition on an offshore heli deck or somewhere in the forest just behind the front.

The aim of this course is to get an initial overview of the helicopter and its systems. To learn the essential procedures for take-off, flying and landing and to familiarize yourself with the flight characteristics. This forms the essential basis before progressing in later flights to navigation, weapon training and the combat operation of the Black Shark.

And as always: If something is unclear, you don't know what to do or have a problem with whatever, contact the tutors for this course and we will try to help you wherever we can.
Tutors: Kaltokri, Pelzfrosch