Course Type: Basic-Line
Aim: Organised Flight Operations from Aircraft Startup to Shutdown after the flight
Topics / Contents:
Required Settings
Technical Data and Key Figures
Cockpit Briefing
Start of Systems
Hover Flight, Departure, Aerodrome Circuit, Approach and Landing
Trim and Damper System
Parking and Shutdown
Course Prerequisites: User registration

Status: DE Open BETA. EN Translated. Help us improve this course.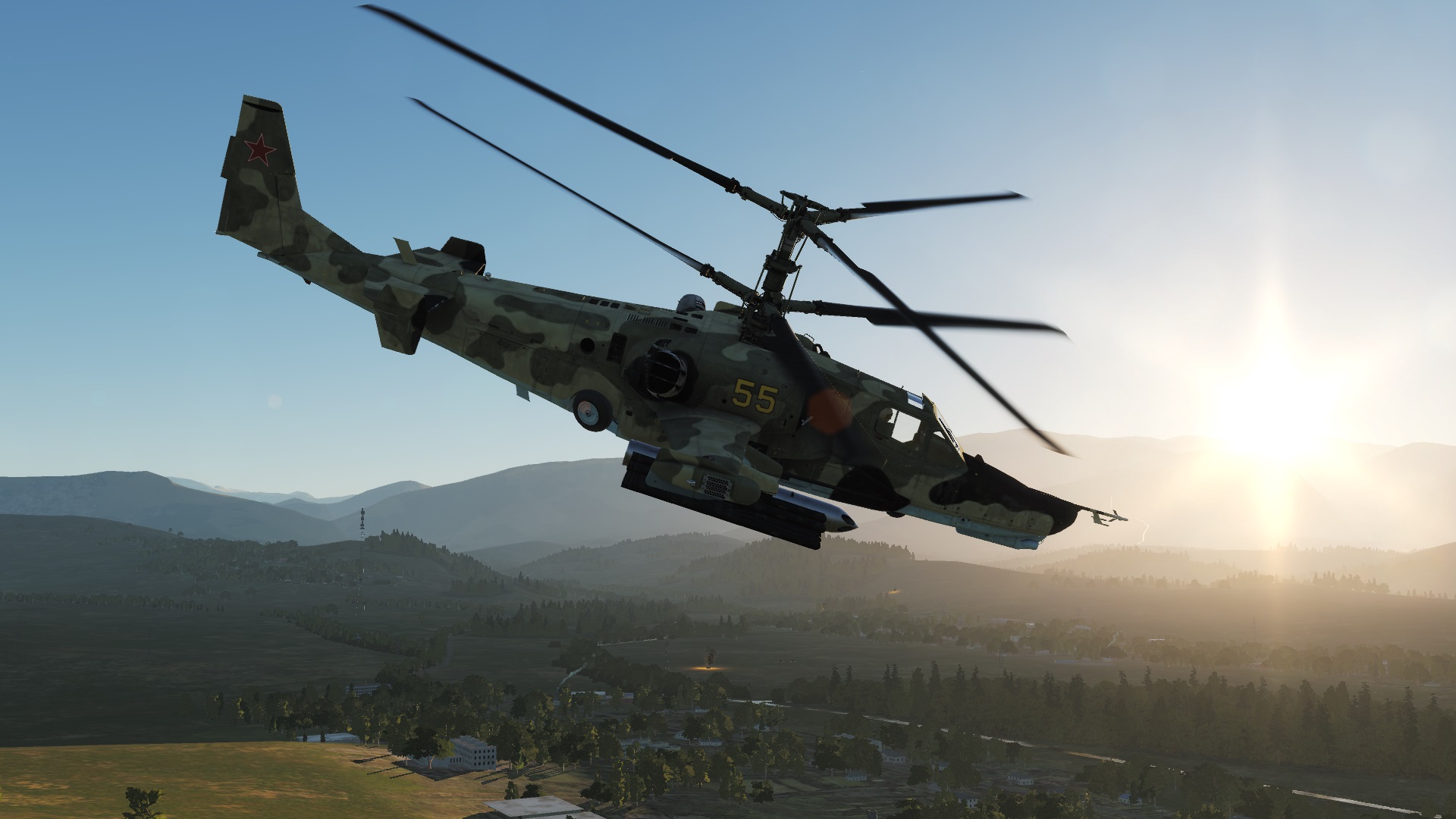 Kurstyp: Basic-Line oder Advanced-Line (wird sich bei der Erstellung zeigen)
Kursziel: Waffensysteme anwenden und Ziele wirkungsvoll bekämpfen
Themen / Inhalte:
Bordkanone
Ungelenkte Raketen
Lenkwaffen
Bomben
Zielsystem und Datalink
Selbstschutz
Kursvoraussetzungen: Benutzerregistrierung, Ka-50 Basiskurs. Optional Ka-50 Aufbaukurs
Status: Dieser Kurs wird gerade erstellt, möchtest du dabei helfen? Dann melde dich bei uns.