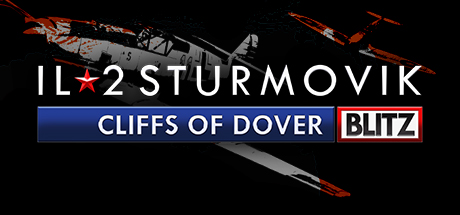 2011 erschien die Simulation IL-2 Sturmovik: Cliffs of Dover. Dieses Spiel hat die IL-2 Gemeinschaft gespalten. Während ein Teil sehr zufrieden war und bis Ende 2017 Bugfixing und Modding (TeamFusion) durchführte, wurde es von anderen Spielern aus unterschiedlichen Gründen abgelehnt. 2012 hat der Hersteller entschieden, keine weiteren Spiele basierend auf der Cliffs of Dover-Engine zu erstellen. Statt dessen wurde IL-2 Sturmovik: Battle of Stahlingrad von 777 Studios entwickelt.
Team Fusion hat über lange Zeit dieses Spiel erweitert. Aus dem anfänglichen Mod wurde jetzt in Kooperation mit 1C und Studio 777 eine offizielle, erweiterte Spieledition, die unter dem Namen IL-2 Sturmovik: Cliffs of Dover Blitz vertrieben wird. Alle Käufer der originalen CloD-Version erhalten die Blitz-Edition kostenfrei.
Wir planen Kurse für dieses Spiel zu erstellen. Doch zur Zeit haben wir (noch) nicht die Man-Power dafür.
Hast du Lust Kurse dafür zu erstellen? Dann melde dich!