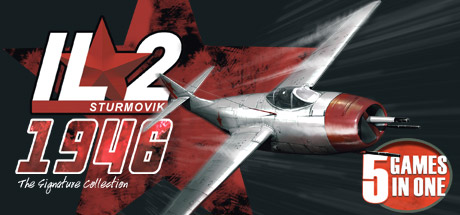 IL-2 Sturmovik ist eine Flugsimulation über den zweiten Weltkrieg. Sie hat eine lange Tradition mit vielen Höhen und Tiefen. Der erste Titel der Reihe wurde 2001 von 1C:Maddox Games veröffentlicht. Das Nachfolgeprodukt IL-2 Forgotten Battles (2003) und dessen Erweiterungen Pacific Fighters (2004) wurden später in einem Gesamtpaket mit dem Namen IL-2 Sturmovik: 1946 (2006) noch mal veröffentlicht. Diese Simulationsreihe hatte jahrelang eine große Anhängerschaft. Die Anzahl der selbst steuerbaren Flugzeugmodelle ist bis heute einzigartig. Da heute nur noch wenig Interesse an IL-2 Sturmovik: 1946 besteht, bieten wir keine Kurse für dieses Spiel an.
Die beiden Nachfolger IL-2 Sturmovik: Birds of Prey und Wings of Prey waren Action-Simulationen mit deutlich weniger Realismus. Daher wird es auch dafür keine Kurse an der OFS geben.
2011 erschien der lang erwartete Nachfolger IL-2 Sturmovik: Cliffs of Dover. Für diese Simulation haben wir einen Kursbereich eingerichtet. Weitere Informationen über das Spiel findest du dort.
2014 hat 1C mit 777 Studios, den Erstellern von "Rise of Flight", mit IL-2 Sturmovik: Battle of Stalingrad den ersten Titel einer komplett neuen Reihe von IL-2-Flugsimulationen veröffentlicht. Du findest unten einen Kursbereich für dieses Spiel, ein Großteil unserer IL-2-Kurse wird darauf aufbauen.